Featured Fanon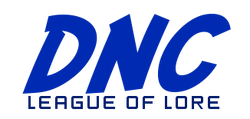 DNC: Legend of Lore is an online video game featuring many characters from the Nickelodeon, Cartoon Network and Disney. The game features many characters, locations and items from the aforementioned companies. Read More >
About
Before anything else, this wiki is for fan fiction. All cartoons, movies, etc. should all be written according to the canon story-line, unless a completely original context. Also, all the pages will be compiled to differ on the original texts according to the rules will be publish on the future. Exporting and Importing articles from other wikis were prohibited to avoid conflicts on the contributors from the other wikis.
All contributions we made are licensed as "CC-BY-SA".
Featured Poll
What is your favourite cartoon television station?
Community content is available under
CC-BY-SA
unless otherwise noted.